What's the different of the gold metallic woven label and normal gold woven labels
What's the different between gold metallic woven label and normal gold thread woven labels.
1. Gold metallic woven label more shiny than normal gold.
2. normal gold woven label more soft than gold metallic woven labels.
3. Gold metallic woven label more expensive than normal gold woven labels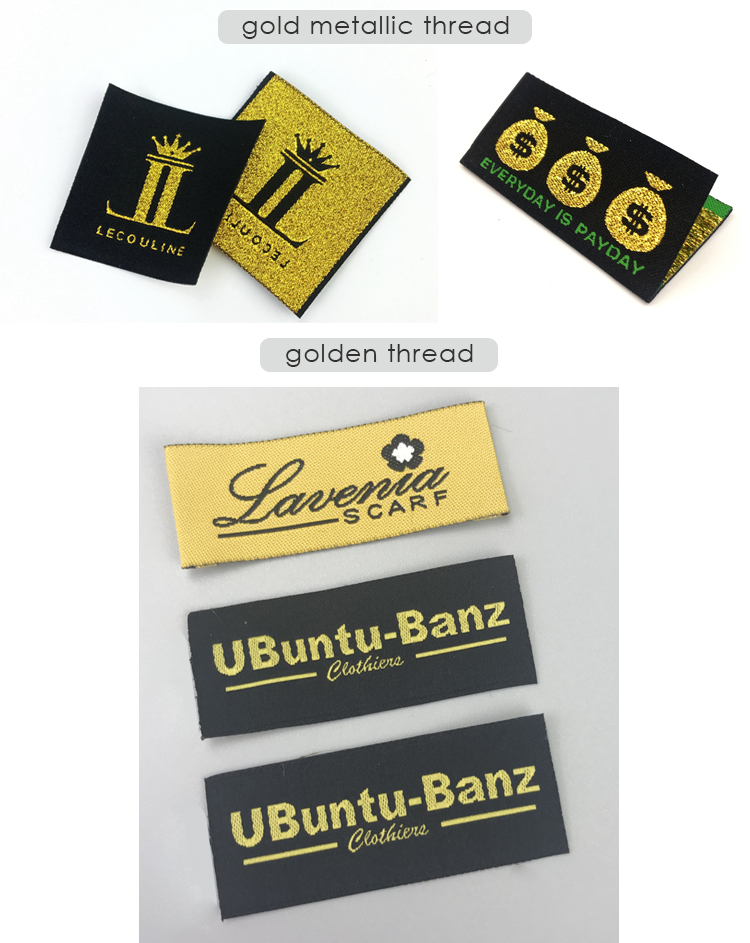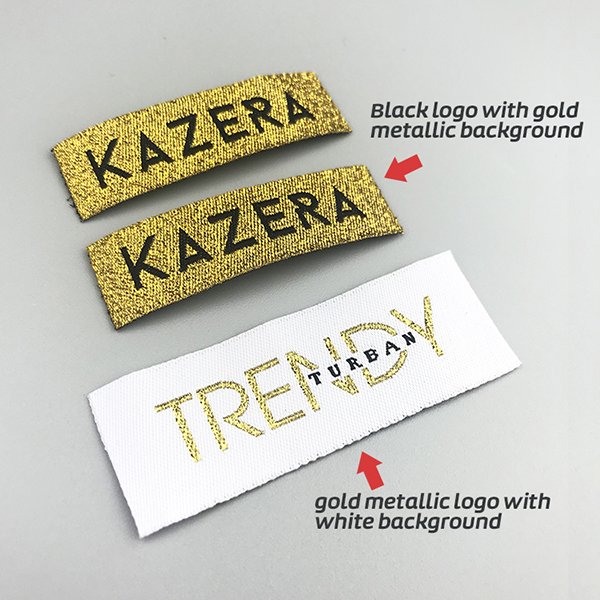 Related Articles

Learn more custom woven labels

custom woven labels ​ note: the price and time of transaction information is for reference only. Why you choose JCbasic ? We Guarantee! 100% High quality, 100% custom labels with your logo Lowest prices Rush service available Free digital proof ...

different quality level of woven labels

quality level of woven label

How many kinds of fold for woven label, cut method of the clothing labels, introduce folded for clothing labels

Straight Cut A straight cut label has no fold at all and can be sewn just about anywhere on a garment. Typically a straight cut label is sewn on all four sides, however it can also be sewn on only the left and right sides, or top of the label ...

cotton labels custom

For those who care about the environment, and would like to provide with 'green' labels for their products, or maybe give them a more earthy feel to their presentation, cotton labels are a great choice. Available in both Natural or White color, ...

Jeans labels, jeans patches, leather labels, leather patches

Leather labels ---- are a great alternative to the traditional, commonly used woven clothing labels. Leather labels and patches are great for durability, longlasting, and are unique. They are strong and supple and are often used on high end brands to ...